GAPSK Mandarin Proficiency Assessment Course
Age: 3-6
1 classes / week
1 hour / class
Max.6
Levels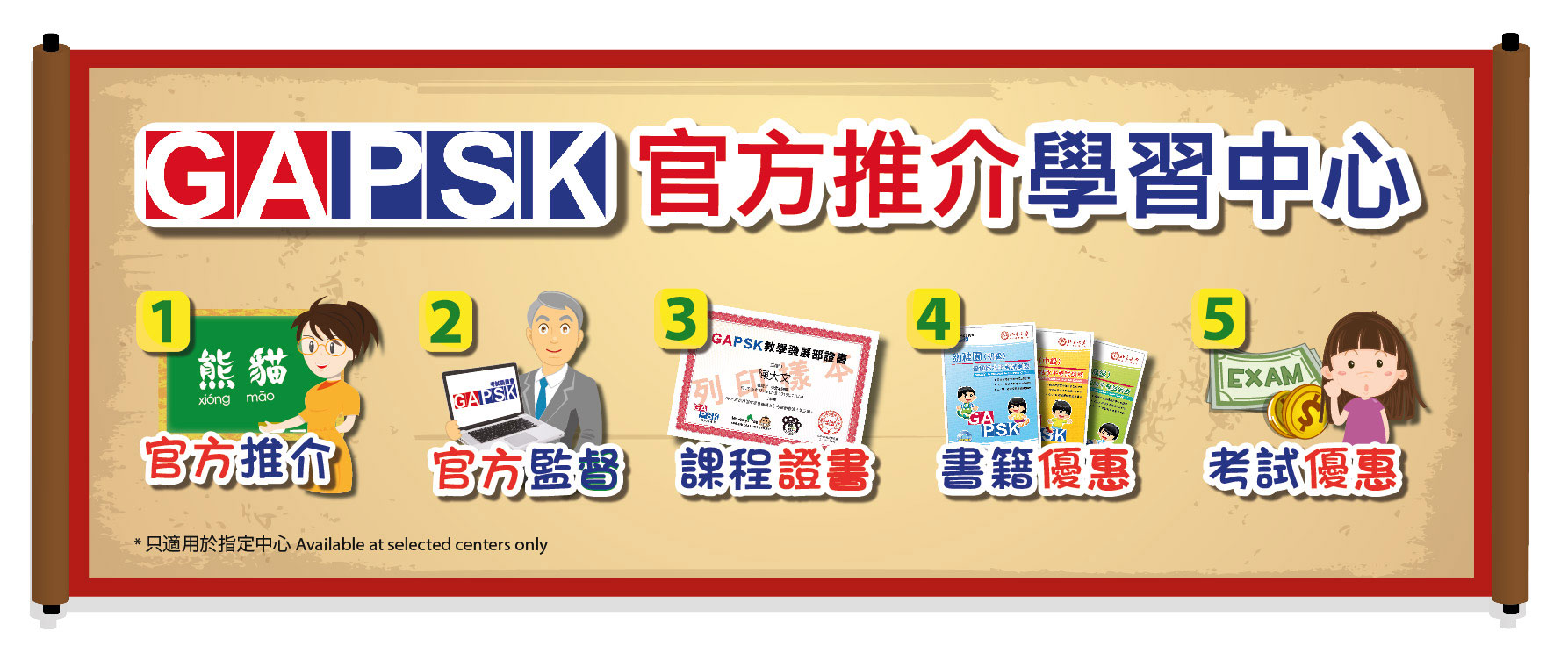 Course Description
The GAPSK Examination Board has given authorization to four Panda Garden Language Learning Centers as official examination centers.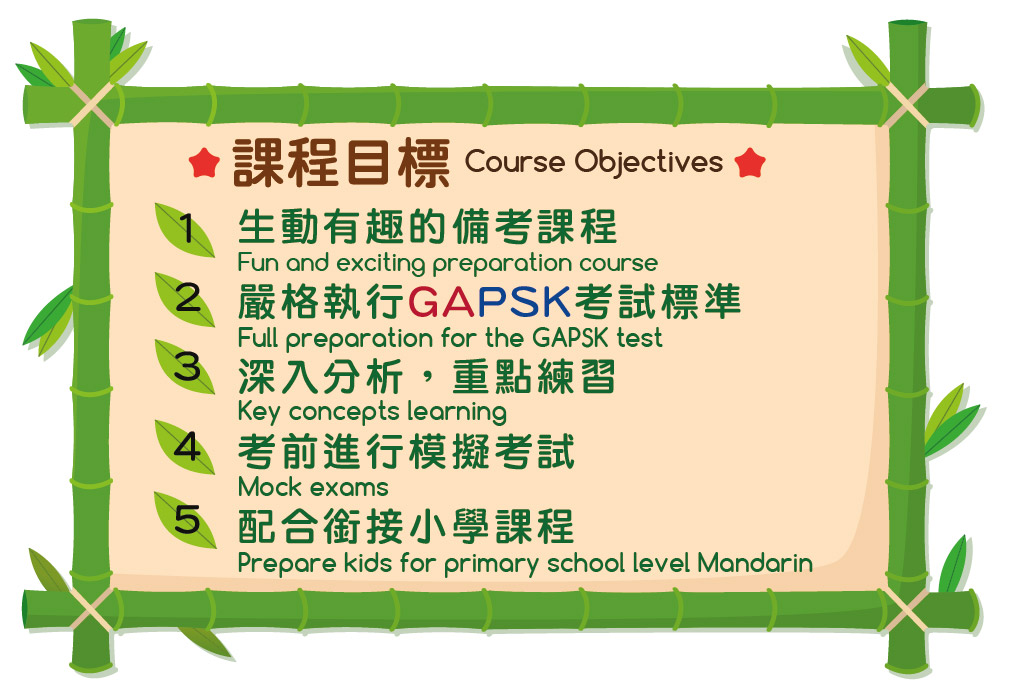 Course Objectives
1. Fun and exciting preparation course
2. Full preparation for the GAPSK test
3. Key concepts learning
4. Mock exams
5. Prepare kids for primary school level Mandarin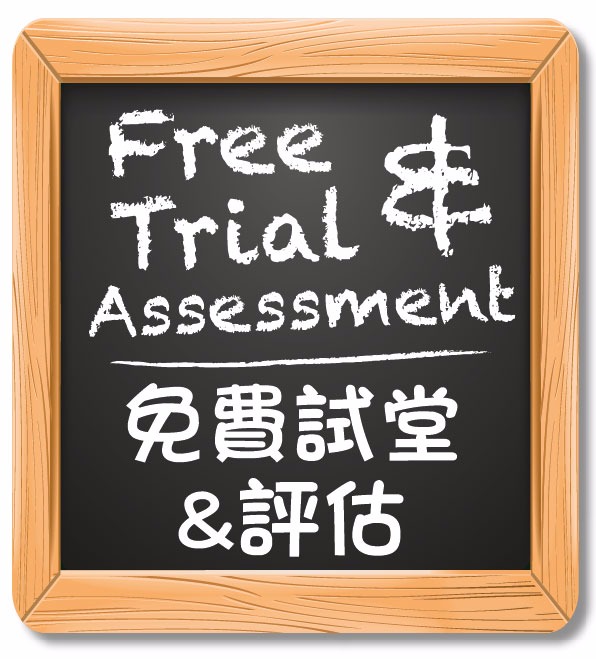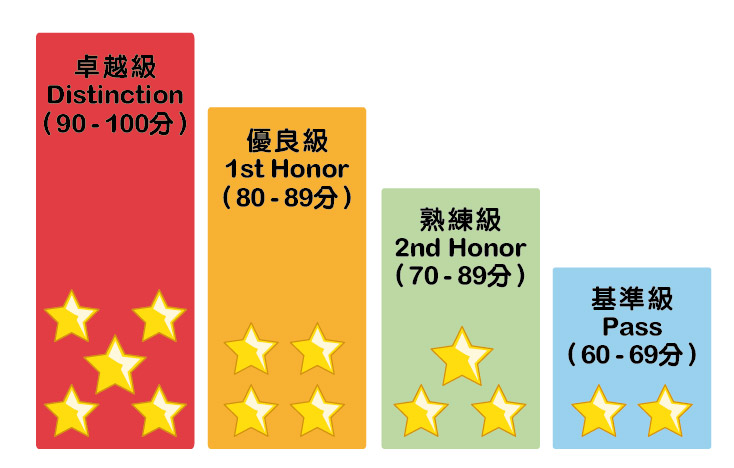 Test Description
The GAPSK Mandarin Proficiency Assessment Test (Kindergarten Level) is divided into 3 different levels, available for students aged 3-6 years old, with 100 being the maximum score. The GAPSK MPA focuses on the students' listening, speaking and reading skills in Mandarin. The test score is based on the completeness of the students' responses, pronunciation, and their fluency in Mandarin. Upon completion of the test with a score of 60 or higher, students will be awarded a nationally recognized GAPSK certificate.