Mandarin Pinyin Sentence Structure Class
Age: 6-9
1 classes / week
1 hour / class
Max.6
Levels
Beginner (6-7 yrs old)

Advanced (8-9 yrs old)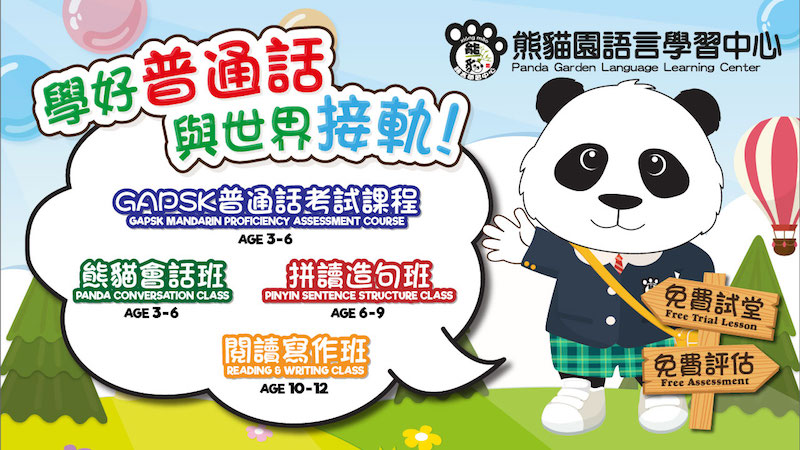 Course Description
This course focuses on structuring Mandarin composition while improving students' listening, speaking, reading and writing skills. Mandarin or Putonghua Pinyin is very popular in HK! Putonghua is also getting popular worldwide.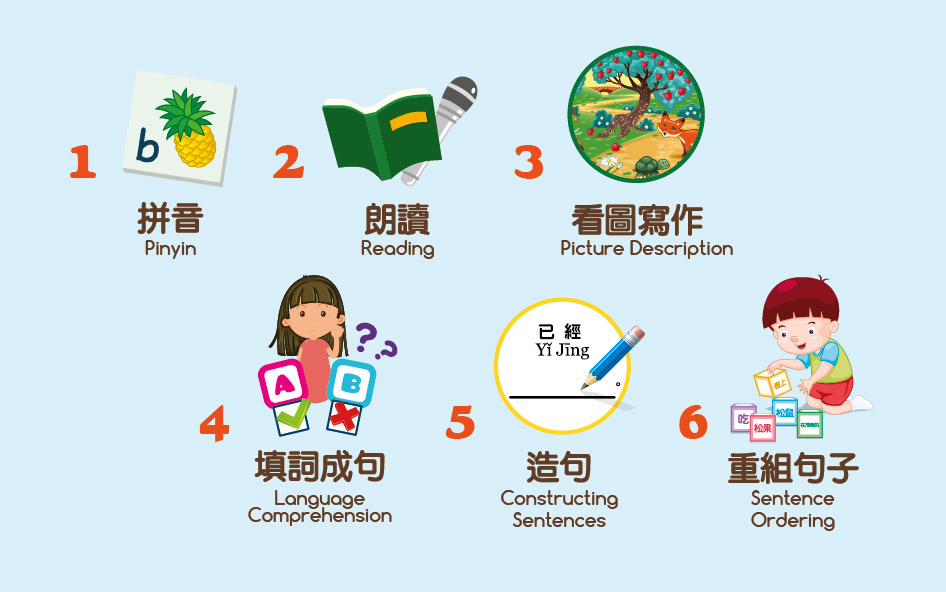 Course Objectives
1. Develop native pronunciation
2. Strengthen sentence structuring
3. Build vocabulary
4. Prepare student for primary school level Mandarin and Putonghua pinyin ability.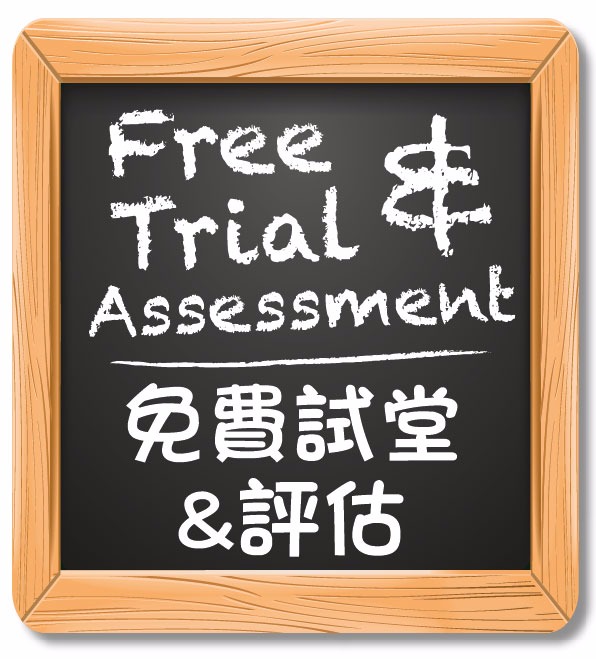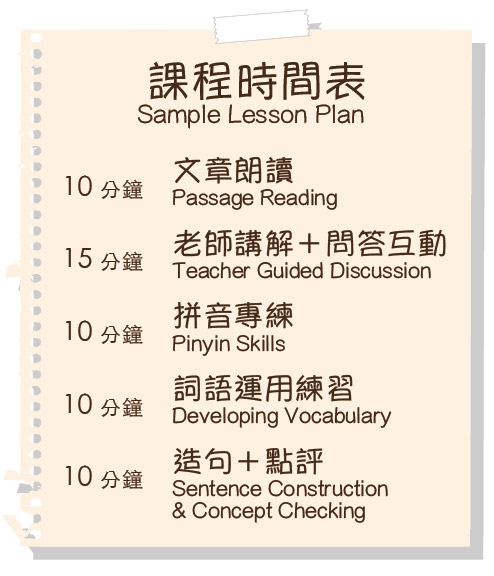 Levels
Junior (6-7 yrs old)
This course is designed for students with basic knowledge of Chinese, and would like to take their reading and writing one step further. We will introduce a reading passage of approximately 300 characters every two classes, and students will analyze the content, vocabulary, and sentence structure. Sentence formation is also a key component of this course as students will get their first opportunities to articulate their thoughts in writing.
Advanced (8-9 yrs old) Students in this level should be able to understand basic Mandarin instructions and could read fairly well. We will introduce a reading passage of approximately 400 characters with new vocabulary and meanings. A stronger exposure in writing will also be emphasized in this program as students will start producing sentences and passages with less guidance.